OUR NUMBER IS
EIGHT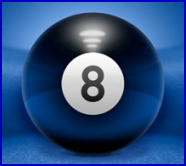 Eight of the largest banks in Malawi choose to run their mission critical applications on servers supplied and supported by us. These banks are major investors in IT and are generally considered to be at the leading edge of technology. The demands placed on their IT infrastructure by the ever increasing sophistication of their product portfolios are huge.
The reliability of their IT infrastructure in many cases determine the success or failure of their businesses. This total reliance on IT neccesitates an IT partner that can be relied on with resources that can be trusted to deliver.
We were chosen as their partner in one of the most critical aspects of their business. The one area where they cannot afford interruptions and where reliability is of the utmost importance.
In order to achieve the required reliability and uptime, they partnered with us.
Shouldn't you?